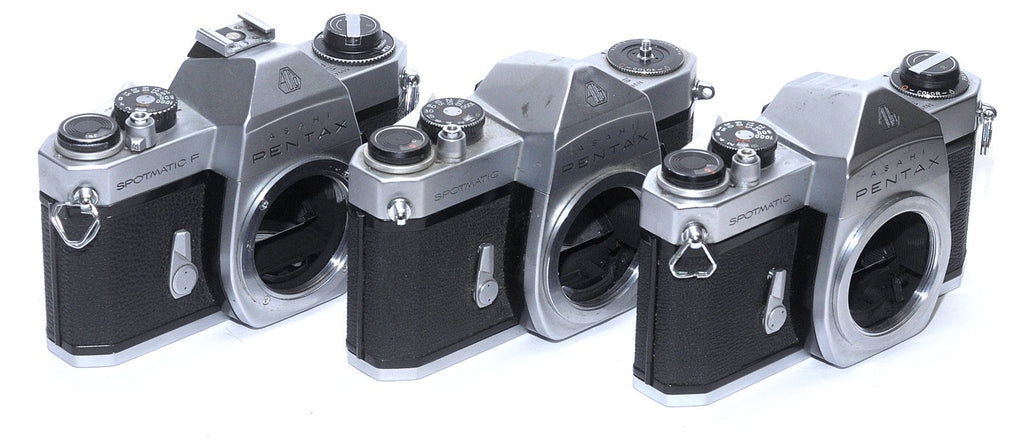 PENTAX SPOTMATIC BODIES FOR PARTS OR REPAIR, ASSORTED MODELS
$9.00
We guarantee that these cameras are not in good working order. If you find that we are wrong, you may return your purchase for a full refund. Buy one or more. Select your quantity from the drop-down menu above.

Please note: We have many other cameras available in similar As Is condition. Only a few are listed here online. Please contact us.
Included: Camera body only. May be complete, or may be missing small external parts like battery cover, rewind arm, etc. Contact us if you want to make sure that you get what you want.

Warranty: As Is

Currency Converter
FREE SHIPPING to Canada and USA on most orders over $200. This item ships from our location in Perth, Ontario Canada. Local  pickup in Perth can be arranged and is always free. We have many items that are not listed online. Please inquire.
Related products